Our Approach to Web Design
At Corfu Web Design, as marketers we believe in communicating a brand.  Communicating your brand is the most important part in all our web design and development.
We also believe in creating websites that resonate with your target audience and engage them within 7 seconds.
Our aim is to create a thorough brand structure with our clients to understand their company, culture and unique selling points.
Aesthetics – appearance is one of the first things we work on. A website should create a great first impression through its theme, style, color scheme, content presentation, and visual elements. We use both static and dynamic design elements like high quality images and multimedia. And of course, we ensure that your website's apperance is consistent across different screen sizes with responsive web design.
Navigation – navigation can make or break a website's user experience. We use a variety of navigation styles. You can select according to your needs or preference if you want to utilise breadcrumb navigation/trail (users can keep track of their location in relation to other parts of the website), mega menus (expandable menus), or hamburger menu for mobile.
Visuals – keep visitors on your website and keep them moving. With the help of internal links, eye-catching visual elements, calls-to-action, and offers, you can direct users to perform specific tasks without losing their attention.
Professional Web Design
Your website is the front door to your business. It needs to look great, be easily searchable and simple to navigate. Our professional web designers build stand-out websites that will help you win new business.
Search engine Friendly
SEO that gets you noticed by search engines
Responsive design
Designs that work across all devices
Simple management
Easy to update with your latest promotion
Corfu based
Professional design team
Rapid development & delivery
Project managed by us for you from day one
We speak to you directly to understand your needs and ideas.
We work closely with you on the perfect design
Our expert designers and developers create your website.
Once you are happy we launch your new website - you start winning new business.
We secure, maintain and update your website
Designed for Search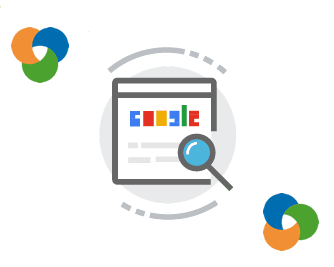 Search engines crawl your website looking for content to display.
Our design team writes the text and selects the images that gets your website noticed by the likes of Google, Bing and Yahoo.
Discover today why customers chose Corfu Web Design for their website design.
Created with you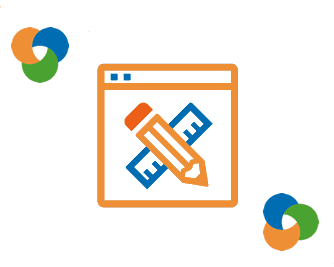 We want visitors to your website to have a compelling experience when they visit on whatever device they happen to be using.
This means capturing your ideas and turning them into a great looking and fully responsive design.
Your professional web designer will produce the best site for your business needs.
Get in touch for a free no obligation consultation.
Engaging for your customers

The ultimate aim of a good website build is to engage with your audience and generate interaction and sales.
We use the latest tools and technologies to design websites that make you stand out in a competitive marketplace.
It's not expensive to get the 'bells and whistles' needed for a website that truly engages so talk to use today.
Some examples of our recent work
Further information from Corfu Web Design
If there is any information you can't find on our web site or that we have not included here please ask